4K Ultra HD Movie Reviews: "The King's Man" and "Escape from LA"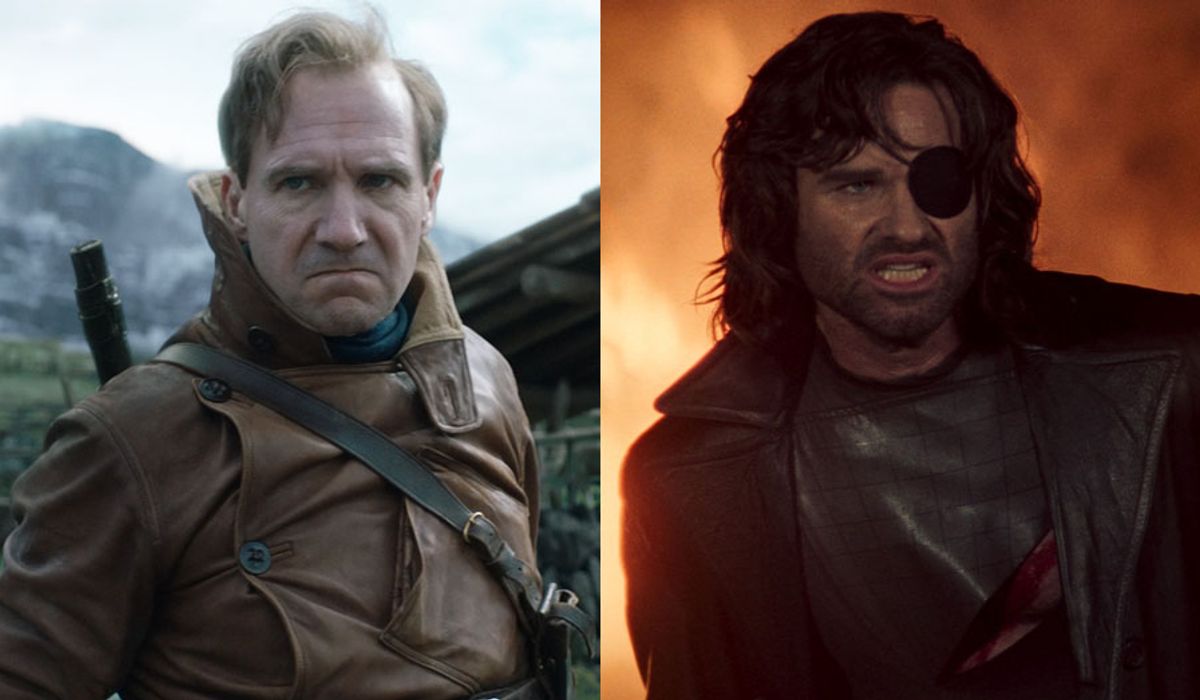 Here's a look at two action movies recently released in ultra-high definition disc format.
The King's Man (Walt Disney Studios Home Entertainment, rated R, 2.39:1 aspect ratio, 131 minutes, $39.99) – Director Matthew Vaughn's World War I spy drama from late last year delivered a lower-octane prequel to his previous two films in the Kingsman franchise, but a significant origin from the secret, high-tech spy organization.
Now available in ultra-high definition disc format, the story finds a world on the brink of war in the early 20th century.
After witnessing the death of his wife during the Second Boer War, veteran and now pacifist Duke Orlando Oxford (Ralph Fiennes) swears to her to protect their son. He creates an elite, ethical and deadly independent intelligence network to protect the British Empire from conflict and help steer history in a more positive direction.
He enlists the help of maid and spy sniper Polly Watkins (Gemma Arterton), butler and bodyguard Shola (Djimon Hounsou), and her adult son Conrad (Harris Dickinson).
The intriguing historical overhaul involves stopping a phantom enemy called The Flock, led by the mysterious Shephard (Matthew Goode) from destroying Britain.
The group – which includes Rasputin (Rhys Ifans), Mata Hari (Valerie Pachner) and German occultist Erik Jan Hanussen (Daniel Brühl) – is on a mission to manipulate leaders Tsar Nicholas II of Russia, King George V of Grande -Britain and Kaiser Wilhelm II of Germany, all cousins ​​(and all played by Tom Hollander), at war.
For most of the film, thrills are replaced by great tragedy and emotion. However, the final 30 minutes offer a more typical "Kingsman" flick as the team brilliantly attacks Flock headquarters.
Although less frenetic and catchy than previous films, "The King's Man" is still a welcome and entertaining addition to the series led by Mr. Fiennes' majestic performance and a solid cast.
The 2160p presentation, sourced from a 2K digital intermediate, brings to life the lavish period piece led by a harrowing rescue mission in No-Man's Land during the war, and a ship taking a direct torpedo hit and sinking towards fiery death.
Viewers will also enjoy the cinematography across land, air, and sea, the details of soldiers' costumes, and the endless extravagant halls of the chief's palaces.
Best extras: The included Blu-ray disc offers a generous nearly 90-minute preview of the production divided into six parts.
It extensively covers most facets of the film, including story origins, character motivations, use of real historical figures to tell the fictional story, actors, locations, spy weapons, set design, close combat, costumes, cinematography and musical score. All are complemented by words from the director as well as the main cast and crew.
Suffice it to say that fans of the franchise will appreciate its depth.
This is followed by a detailed 16-minute analysis of the No-Man's Land "silent" knife fight between German Stormtroopers and British Highlanders that explores combat rehearsals, precision set design, and weaponry. The segment mixes up a history lesson with Mr. Vaughn and his team explaining his vision for the pinnacle scene.
Finally, and most important for extras, is a heartfelt 30-minute look at military veteran support groups, the Royal British Legion and Help for Heroes. The segment includes interviews with veterans and focuses on healing through sport and competition, particularly the Invictus Games.
Escape from LA (Paramount Pictures Home Entertainment, rated R, 2.39:1 aspect ratio, 101 minutes, $25.99) – Actor Kurt Russell's iconic anti-hero, Snake Plissken, returned to cinema screens in 1996 in another post-apocalyptic rescue mission chronicled by legendary horror director John Carpenter.
Now refreshed in 4K format, the decades-old cult favorite's story takes viewers to 1998 and the United States into chaos after a major earthquake turned Los Angeles into an island that is now a prison for those guilty of moral crimes against America,
Fast forward to 2013, and Plissken is one of the morally corrupt and sent to Los Angeles. However, President Adam needs help. His daughter Utopia has aligned herself with the revolutionary Cuervo Jones by giving him a revolutionary weapon of mass destruction contained in a black box.
If Plissken secures and returns the box to the president, he's free. As an added incentive, he has been infected with a deadly virus, transmitted via a scratch, and he has 10 hours to complete the mission or die.
The story truly offers placeholders not only for Mr. Russell to perfect his growling impersonation of Clint Eastwood, but also for some pop culture icons such as Peter Fonda ("Easy Rider") as the Pipeline surfer; Bruce Campbell ("Evil Dead") as Surgeon General of Beverly Hills; Cliff Robertson ("Spider-Man") as Chairman; Steve Buscemi ("Reservoir Dogs") as Map to the Star Eddie and Stacy Keach ("Mike Hammer") to chew the scenery.
However, no matter how fondly I try to remember this B-movie as some sort of satirical reflection on society, "Escape from LA" is a $50 million high school production boasting the most cheesy visual effects, a silly dialogue and an almost grindhouse vibe.
A 4K restoration from the original camera negative was used for Shout! Factory High Definition was released in 2020.
This same transfer is now present in this UHD version. Considering much of the action takes place at night, including a ridiculous surfing and hang-gliding scene, viewers will be impressed by the clarity throughout, punctuated by the occasional flash of lightning, a deluge of acid rain, explosions, gunshots and that of Plissken. blue eye.
Best extras: Paramount isn't offering any bonus content, just the finest version of the film ever released in home theaters and movie theaters, for that matter.
Never mind that cry! Factory put the studio giant to shame with its 2020 release that was packed with 90 minutes of brand new interviews.
Surely Paramount could have persuaded Mr. Russell to come back and offer a filmmaker interview or an optional commentary track?