'Belfast' is Branagh's love letter to hometown life | movie reviews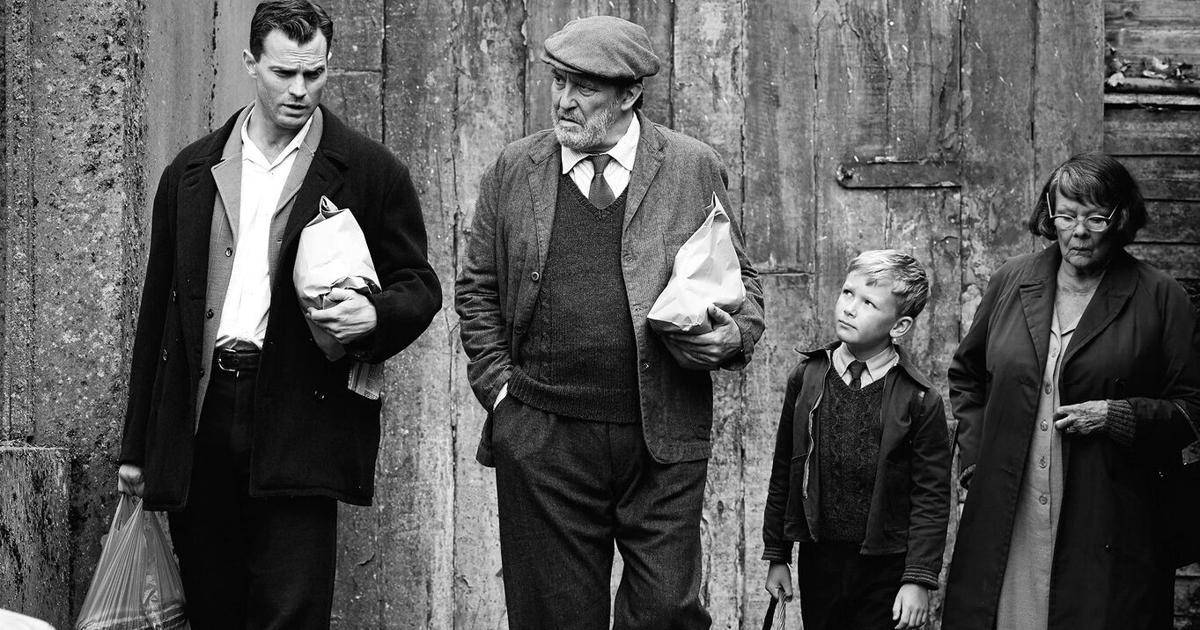 When it comes to the arts, a common adage is "write what you know". For decades in filmmaking, directors and screenwriters are constantly making films about what they know. Since the 1970s, Martin Scorsese has been making films about Italian Americans in New York, Steven Spielberg has done the same about broken families and Woody Allen keeps showing the eccentric, neurotic loser who ends up with a beautiful young woman. .
Sometimes writers/directors make films about themselves with all the heartbreaking details included – for better or worse – like with Federico Fellini's "8 ½" or Bob Fosse's "All That Jazz", all of which have both received critical and publicity acclaim. Now, after decades of taking audiences on adventures with Shakespeare, Thor and Hercule Poirot, one of the most celebrated actors on stage and film today returns home.
"Belfast" is Kenneth Branagh's love letter to his hometown. Although his family moved to England when he was 10, he hails from Northern Ireland and had an idyllic childhood until a conflict that lasted nearly 30 years forced him to move.
Drawn directly from Branagh's own childhood experiences, the film chronicles the life of a working-class Northern Irish Protestant family from the perspective of their 9-year-old son, Buddy (played by Jude Hill in his film debut ) during the Troubles in Belfast after a group of Protestants stage a riot in Buddy Street, attacking homes to intimidate local Catholics.
In response, the integrated district erects a barricade in the street to prevent their return. Unfortunately, Buddy's father, Pa (Jamie Dornan), works abroad most of the time in England, while the family – Ma (Caitríona Balfe), older brother Will and paternal grandparents, Granny and Pop (Judi Dench and Ciarán Hinds) – live in Belfast.
Over the next year, Buddy must forge a path to adulthood through a world that has suddenly turned upside down. His stable, loving community and everything he thought he understood about life is forever changed, but the joy, the laughs, the music and the formative magic of the movies remain.
At first glance, there's nothing particularly groundbreaking or unique about the presentation of this film, but it's wonderfully done. With influences from other directors and hints of their styles sprinkled throughout, Branagh shows he's a fan of their works without forcing a specific style or any style at all on film, often letting scenes play out like a stage production, what is right in her wheelhouse.
But in this choice, the film's focus remains on the characters and the story it tells, which is exactly where it should be. While there are a few "action scenes" here, for lack of a better term, the majority of the execution is people sitting or standing and talking. Whether it's Buddy learning to do math with his grandparents or his parents worrying about the troubles and wanting to move out, there are little moments that capture family life perfectly.
That's not to say there isn't a fantastic form of expression here. After all, Buddy is obsessed with movies and acts and acts like Branagh, which makes for fun with filming the movie, for the most part, in stark but beautiful black and white.
However, when Buddy and his family go to the movies or the theater, the movies on screen or the actors on stage are in color. It makes the real world look older and more nostalgic by having the larger-than-life fantasy of "A Christmas Carol" or "Chitty Chitty Bang Bang" showing all the reds, blues, and yellows.
After all, this is told from Buddy's perspective as Branagh's memoir. Living in the bustle had to feel like living in a black and white world to make the escape from the stage and screen more colorful. Small choices like shooting many scenes from her perspective to make her parents and grandparents look and feel so great works so well.
But for adults, it's a movie filled with love for family and how a hometown becomes a family. All of the quirky characters in Friends, Cousins, Shop Owners and more are people from our own childhoods, and they've kept the neighborhood together and expanded this family. It takes a village to raise a child, and Branagh likes to show who raised him.