'Moonfall' Review: A Movie So Bad It Ruined the Moon | movie reviews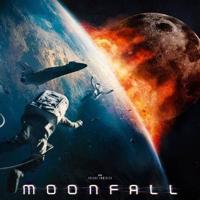 There are no signs of intelligent life in "Moonfall," a nonsensical disaster movie that casts the moon — like the actual moon in the sky, the only man landed on in 1969 — as the villain.
"Oh (expletive), the moon is rising!" This tasty nugget of dialogue comes near the film's climax, but let's not rush it. There are so many other deliciously bad lines to chew on, many of them delivered by a thoroughly vetted Halle Berry, who serves them with the same inflection she might dictate a lunch order.
"Everything we thought we knew about the nature of our existence has just been thrown out the window," says Jo Fowler (Berry), as if it's just another Tuesday at the office. She is an astronaut who is part of a discovery that the moon's orbit has shifted and is now on a collision course with Earth in T-minus three weeks.
Jo, along with disgraced former astronaut Brian Harper (Patrick Wilson) and conspiracy theorist KC Houseman ("Game of Thrones" John Bradley, stepping closer to comic relief), are now set to save the world. And for To do this, they have to get to the moon before the moon gets to us.
But wait, there's more! There's a thread about how the moon is actually hollow and was built by aliens (a supporting character voices a theory that the moon is actually full of stuff, like potatoes), and there's a side story about Harper's estranged son Sonny (Charlie Plummer) who somehow ends up in a TV highway chase with the police. It's necessary for a stately actor to make at least a token appearance in films like this, and Donald Sutherland appears so briefly that I forgot he was in the film.
Roland Emmerich, a maestro of German-born disaster cinema, serves up this hearty plate of ridicule, which hammered the Earth into the ground in films such as "Independence Day," "The Day After Tomorrow" and "2012." There's not a minute here that feels genuine or even remotely believable, even in Emmerich's own hastily constructed version of reality; The doomsday scenario of "Don't Look Up" was more plausible, and this film was a satire.
Without even getting into Emmerich's "Interstellar" final act (he co-wrote the screenplay with Spenser Cohen and Harald Kloser) or his description of AI as a big black blob, there's not much- something to recommend here aside from the campy and accidental laughs. Appropriate, if not entirely intended: Emmerich ultimately made a real disaster of a movie.
———
"Moonfall"
Rating: D
MPAA Rating: PG-13 (for violence, disaster action, foul language and drug use)
Duration: 2h00
Where to watch: In theaters Friday